Drama Therapy Faculty
PAMELA DUNNE, PH.D., RDT/BCT, NT 
Founder and Director, DRAMA THERAPY INSTITUTE OF LOS ANGELES
Licensure Clinical Psychologist, Board of Psychology
Ph.D. Clinical Psychology, Cambridge Graduate School
M.A. Clinical Psychology, International College
BCT Registration as Board Certified Trainer (NADTA) and RDT Registration as a Drama Therapist (NADTA)
Ph. D Theatre Arts, Florida State University
M.A Child Drama, University of Washington
B.A. Film, University of California, LA
Pam Dunne is a Registered Drama Therapist and Board-Certified Trainer with the North American Drama Therapy Association.  She is a Licensed Clinical Psychologist and Professor Emeritus of Theatre Arts and Dance at California State University Los Angeles.  She has authored 9 books, directed multiple plays, and either directed or appeared in many educational films.  Dr. Dunne has served as Keynote speaker, workshop leader, and is an International leader and trainer in the field of Drama Therapy.  She is currently conducting a training program for Narradrama both at the Facilitator and Trainer level. Her work has garnered her both the 2014 Teaching Excellence Award from the NADTA and the 2016 Gertrud Schattner Award for Distinguished Contribution to Drama Therapy.
KAMRAN AFARY, PH.D, RDT, NT, ASSOCIATE Director Drama Therapy Institute of Los Angeles
RDT Registered Drama Therapist, NADTA
PhD in Performance Studies, Northwestern University
MA in Communication Studies, Cal State LA
Kamran Afary is an Assistant Professor of Intersectional Identities and Relationships and a recipient of the 2016 Outstanding Lecturer Award at Cal State LA. He teaches interpersonal and health communication to student-prisoners in Lancaster California, and has worked extensively with Middle Eastern and South Asian refugee-immigrant populations He is a Narradrama Trainer and has recently presented Narradrama training in China. His publications include: Iranian Diaspora Identities: Stories and Songs (Hamilton 2020) and Communication Research on Expressive Arts as Forms of Healing (Lexington 2020); and Performance and Activism: Grassroots Discourse after the Los Angeles Rebellion of 1992 (Lexington 2009).
Alexis Maron, MA, RDT-BCT, RADT
BA- Musical Theatre, UCLA
MA- Drama Therapy, NYU
RDT , NADTA
RADT: Registered Drug and Alcohol Technician, Certemy
BCT , NADTA
Alexis is a Registered Drama Therapist and Board Certified Trainer specializing in private practice in relationships, communication skills, family dynamics, and sexual and chemical addictions. In Orange County Alexis pioneered a drama therapy class at the Orange County School of the Arts, where she taught DT tools and techniques to the senior classes. Currently, she works with a non-profit organization, the Down Syndrome Association of Orange County, facilitating a "social skills" group for adults with Down Syndrome. She also leads  drama therapy groups at renowned treatment centers, such as the Waismann Institute, Simple Recovery, Lido Wellness, and Nexus Recovery with clients who suffer from substance abuse and sexual addictions and. works with the Center for Healthy Sex, leading experiential workshops for partners of those identifying as Sex Addicts. In addition, she is working with First Responders in a treatment center setting suffering from both addiction, and PTSD.
Renda Dionne Madrigal, Ph.D., RDT, NT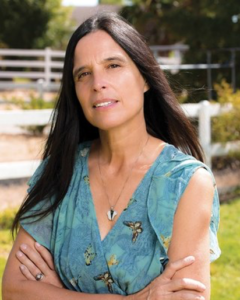 Licensed Clinical Psychologist
Ph.D. California School of Professional Psychology, San Diego
MA, Clinical Psychology, California School of Professional Psychology, San Diego
BA Psychology, University of California, Los Angeles
RDT, North American Drama Therapy Association
Renda Renee Dionne, is licensed clinical psychologist and UCLA Certified Mindfulness Facilitator for both adults and children, and Narradrama Facilitator (NF). She is the owner of Mindfulness Practice Incorporated in which she provides workshops, trainings, curriculum development and therapy in mindfulness based practices. She specializes in Cognitive Behavioral Therapy, Somatic Experiences, Narradrama and Mindfulness and is a Cultural Consultant on American Indian Mental Health to Riverside County Mental Health 2008. She is a Narradrama Facilitator for DTILA and has conducted workshops in mindfulness and Narradrama in China. She also served as visiting Assistant professor at the University of Oregon where she taught Research Methods.
CREATIVE ARTS THERAPY FACULTY
LAURA KANOFSKY Mt-BC, LCSW, Music Therapy
MSW UCLA
BA Music/Music Therapy CSULB
Laura is a Board-Certified Music Therapist and a Licensed Clinical Social Worker.  She has, over the last 30+ years worked with adults, older adults and children and teens in settings ranging from in-patient and out-patient psychiatry, community mental health and school-based programs to hospice and bereavement work. Laura has provided clinical supervision to psychotherapy trainees and interns of all stripes, and music therapy interns.  She was the founding music director of the local (Los Angeles) chapter of the volunteer organization Threshold Choir.  In addition to her private practice with CTC Laura serves as music therapist and social worker with Tranquil Care Hospice based in Santa Monica. She is passionate about the power of music and the arts to transcend differences and bring about change.
TERHI K. KORKIAKANGAS Ph.D, Cl.Hyp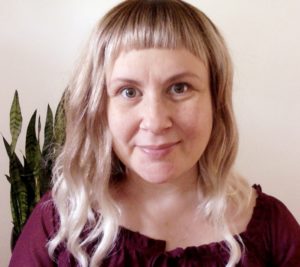 Ph.D. Psychology, Roehampton University (UK)
MSc Applied Psychological Research, Roehampton University (UK)
BSc Psychology, Roehampton University (UK)
Cl. Hyp, Certified Clinical Hypnotherapist 
Terhi is a poet, writer, and research psychologist who believes in the healing power of words. She facilitates poetry groups for wellbeing and personal growth and is completing a CAPF (Certified Applied Poetry Facilitator) from the International Federation for Bibliotherapy and Poetry Therapy. Terhi is also a Certified Clinical Hypnotherapist and has trained in Rapid Transformational Therapy. Her work is based on the premise that the language we use to dialogue with ourselves impacts our minds and bodies. Her passion is to help people to overcome their fears and limitations by changing the inner narrative and to activate their innate ability to heal and restore themselves. She also empowers women to release subconscious barriers around fertility and holds space for those who have experienced a pregnancy loss. Terhi draws on her interdisciplinary background, and her poetry facilitation is influenced by her transformational work with the subconscious mind. Terhi has an academic background in Psychology, and for over 10 years she worked as a research psychologist in the United Kingdom. Her research is at the frontier of theorizing communication and social interaction with a focus on two groups: children with autism; and healthcare professionals. She is the author of the book, Communication, Gaze, and Autism: A Multimodal Interaction Perspective (Routledge 2018), and her work has been published in clinical and social scientific journals. Terhi has taught psychology courses at the university level and developed and facilitated workshops for healthcare. In recent years, Terhi has moved beyond academia to focus more exclusively on the mind-body interaction and the creative practices for healing. She is the founder of Poetry Co., poetry facilitation for personal growth.
FIELD REPRESENTATIVES AND ADJUNCT FACULTY
CYNTHIA KELVIN PsyD, RDT
Psy.D. Clinical Psychology –
Registered Drama Therapist ( NADTA)
Cynthia has taught psychology courses at the college level, as well as workshops in the community for social advocacy and personal growth and transformation. She has worked in community mental health settings as well as in private rehabilitation with people in all stages of life and recovery. Her work is based on the belief that by exploring parts of self through creative activity participants can overcome barriers, foster mindfulness, and cultivate personal strengths. She works to facilitate creative support groups with the overall goal of helping clients lead a healthy, creative, and playfully inspired life. Cynthia has expanded her focus on healing and transformation through utilizing the power of poetry and is completing her CPT (Certified Poetry Therapy) from the International Association for Bibliotherapy and/Poetry Therapy. 
PAM PAULSON, MA, LMFT/RDT, NT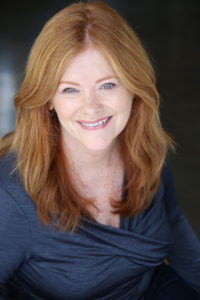 MA Counseling Psychology, Pacifica Graduate Institute
Licensed Marriage and Family Therapist
Registered Drama Therapist (NADTA)
Authentic Movement Certificate- Authentic Movement Institute, Berkeley
Becoming a RDT was excited to Pam as it joined her passion for storytelling, acting as well as helping others.    For twenty-eight years Pam worked with children and families suffering from abuse and neglect as a Social Worker for Orange County Children & Family Services in the following programs:  Emergency Response, Adoptions and as a Supervisor in the Domestic Abuse Services Unit (DASU) and the Family to Family program.  While working in the Family to Family program she chaired a committee for four years which put on a yearly conference for helping professionals serving families impacted by domestic violence.  She co- chaired a committee that launched the Parent Mentor Program.  Pam has served on the board of "Heroes and Healthy Families" for several years and is the current Executive Director.  This non-profit offers conferences to active military persons on issues of PTSD, Suicide Prevention, Substance Abuse and Domestic Violence all through storytelling.  She co-developed the Strengthening Marriage Workshop" offered to active duty and veteran families.  She has assisted in conferences in California, Okinawa and Hawaii. She is currently conducting Narradrama Training in China.
RACHEL BROUSSEAU, LMFT, RDT/BCT, NT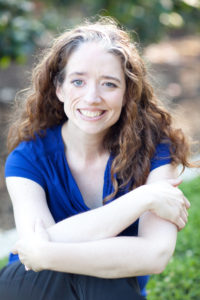 Board Certified Trainer: (NADTA)
Master of Science, Counseling Psychology degree with MFT emphasis, Mount St. Mary's University, Los Angeles, CA.
RDT (NADTA)
Rachel Brousseau walks alongside clients of all ages to honor their process of healing and personal growth through the use of creative arts therapy. Rachel is particularly passionate about working with new mothers to help them feel more supported and connected with greater self-compassion. Rachel believes that therapy is a collaborative process to help in healing the whole person, connecting the mind, body, and spirit in order to help those who are struggling to live brighter, fuller lives with deeper meaning and connection. Past drama therapy experience includes working with adults and adolescents struggling with eating disorders as well as working with children, adolescents, adults, and families in underserved communities to assist in decreasing depression, anxiety, and attachment issues. Rachel is currently serving as a Narradrama Trainer.
TRISHA JAUCHLER, MS, MA, RDT/BCT, CBF, CT, CDP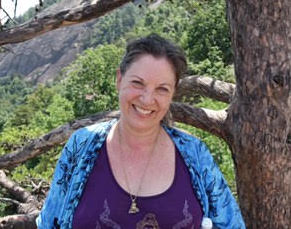 MS, Drama Therapy California State University, Los Angeles
MA, Theatre, Western Illinois University, Macomb, Illinois
BFA, Theatre University of Memphis (formerly Memphis State University), Memphis, Tennessee
Trisha Jauchler, MS, MA, RDT/BCT, CBF, CT, CDP is a Registered Drama Therapist, Certificated Bereavement Facilitator, Certified Thanatologist, and Certified Dementia Practitioner.  She has presented workshops and seminars throughout the US on drama therapy, grief, death and dying, and is a member of the faculty at the Drama Therapy Institute of Los Angeles. Her specialty track for the Institute are classes related to grief and loss, end of life and aging. She is the owner and director of On Bright Wings End of Life Services.  On Bright Wings provides an artful approach to aging, end of life, and grief-work combining creative arts therapies with traditional therapeutic tools for exploration and healing.  As a certified end of life practitioner, Trisha is skilled in educating, guiding and supporting individuals and families through these end-of-life transitions.  Live fully and die well.
JULIA GRACE VISHNEPOLSKY, MA, LPCC, R-DMT
Licensed psychotherapist and registered Dance/Movement Therapist
Masters degree in Clinical Mental Health Counseling with a specialization in Expressive Arts Therapy from Lesley University, Cambridge, MA, Bachelors of Arts in Psychology from McGill University, Montreal, Qc
Julia Grace Vishnepolsky, MA, LPCC, R-DMT is a licensed psychotherapist and registered Dance/Movement Therapist, devoted to embodiment, creativity, and connection in helping human beings thrive. Her clinical work is grounded in trauma sensitive, somatic and expressive arts therapy, Internal Family Systems, mindfulness, and spiritual psychology that support individuals mental health by understanding how to relate to oneself thus increasing self-efficacy and resilience. Julia grace has worked with a variety of clinical populations including children with behavioral and neurological challenges; adults with chronic mental illness and trauma and dual diagnoses in community mental health & outpatient setting, and addiction recovery in Intensive Outpatient (IOP), partial hospitalization (PHP) and residential settings, as well as the geriatric population. Currently Julia Grace has a private practice and is the founder and executive director of The Wave Movement,  an expressive movement modality inspiring self- expression, belonging, and community, and ALMA -a non- profit serving senior citizens that promotes a sense of belonging and vitality throughout the lifespan through intergenerational & arts based programming.
Special Thanks
A special thanks to former DTILA faculty, Angelique Poisson, LMFT, ATR GL-CMA, Clare Wren-Russ, MA, LMFT, RDT, Danielle Levanas, MA, RDT, Deva Connett, LPCC, BC-DMT, GL-CMA, Hiroko Saeki, MA,  LMFT, RDT and Jen Faith Brown, MA, RDT, for their contribution and service to DTILA.