Upcoming Classes
CTC keeps track of student class hours in two different ways: one way for

DTFT program students

 and a different way for Continuing Education students.  

DTFT program 

students keep track of their class hours in "Training Units," like in college. Continuing Education Students–usually mental health professionals enrolling for a single class–earn the number of hours offered in the course taken and can apply those hours to their Continuing Education requirements as applicable to their licensure.
Es. CTC, DTILA, and Pamela Dunne are approved APA (Provider Number) and CAMFT  (PCE- 134403) providers for continuing education credits for Clinical Psychology, MFT (Marriage and Family Therapy) and LCSW (Licensed Clinical Social Workers) professionals.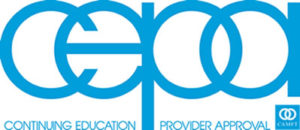 Drama Therapy CORE classes:
Download CORE Registration Form
Research, Assessment and Treatment in Drama Therapy
9:30am to 1:30 pm
Jan. 18, Feb. 1, Feb. 15, Feb. 29, Mar. 14, Apr. 11, Apr. 25, May 9
(Core- 3 units) – $699
Extra hours and fieldwork required
Participants explore relevant drama therapy and creative arts assessments instruments such as the Role Playing Test, Six Piece Story Making, Six Keys, EPR, Communicube, Tell a Story, The Bridge, Role Profiles and other significant assessments. Students also study current practice based and evidence based research as well as identify an area of interest in research in which they will conduct a short study or write a research paper.
Pam Dunne Ph.D, RDT/BCT, NT
Creative Drama
9:30am to 1:30 pm
Jan. 25, Feb. 8, Feb. 22, Mar. 7, Apr. 4, Apr. 18, May 2, May 16
(Core-3 units) – $699
Extra hours required for film viewing and field trips.
Participants explore the theory and practice of creative drama in educational and therapeutic settings and apply techniques to drama therapy practice. Students will gain experiential practice in using process and non- process forms of drama as well as performance art and social action. Significant contributions by pioneers in the US, Europe and in other countries will also be explored.
Pam Dunne, Ph.D, RDT/BCT, NT
PSYCHOLOGY CLASSES
Download Psychology Registration Form
Personality Theory
Sundays from 4:00 pm to 6:00 pm (Pacific Time)
Jan. 19, Jan. 26, Feb. 2, Feb. 9, Feb. 16, Feb. 23, Mar. 1 Mar. 15, and
Thursdays from 6:00 pm to 8:00 pm (Pacific Time)
Jan. 23, Jan. 30, Feb. 6, Feb. 13, Feb. 20, Feb. 27, Mar. 5
(Core- 3 units) – $699
Extra film hours and posting required
This course covers a brief history and methodology of the study of personality, then proceeds to an exploration of each of the major schools of thought within the field of personality theory through film study, creative activities and drama therapy exercises.
Pam Dunne, Ph.D, RDT/BCT, NT
Kamran Afary, Ph.D, RDT, NT
NARRADRAMA TRAINING PROGRAM
Restoried Script Performance
Required for Narradrama Training and Advanced Practice class for Drama Therapy
2:15 pm to 5:15 pm
Jan. 25, Feb. 8, Feb. 22, Mar. 7, Apr. 4, Apr. 18, May 2, May 16, May 23
(Core: 3 units) – $699
Extra rehearsal hours required
Participants will restory a relevant aspect of their lives in a restoried script, which they will develop into a live performance with aesthetic and personal elements. The course draws from experimental theatre, creative drama, sociodrama, narrative therapy, narradrama & performance. art.
Pam Dunne Ph.D, RDT/BCT, NT
Allies in Healing: Narradrama and Narrative Therapy
Required for Narradrama Training and Elective for Drama Therapy
June 14 (7 CE's, $169)
10:30 am to 6:00 pm (30 minute lunch break)
Participants will discover foundational concepts in Narrative Therapy and explore creative and innovative ways of developing action techniques which relate to these practices and apply these to educational, clinical and community setting.
Kamran Afary Ph.D, RDT, NT
ELECTIVE COURSES
DOWNLOAD ELECTIVE REGISTRATION FORM
Body Awareness and Movement in Personal Growth, Psychotherapy and Education
March 28
(6,5 CE's, $169)
9:00 am to 4:00 pm (30 minute lunch break)
Body awareness effects everything from a person's social skills to self-worth. Your ability to work with body image and understand the significance of overall movement patterns can be transformational in therapeutic, educational and personal work. This workshop provides tools for using movement as a medium through which to build self- esteem and restory unhelpful narratives.
Deva Connett MA, LPCC, BC-DMT, GL- CMA
Introduction to Drama Therapy and Addiction
May 31 (7 CE's, $169)
10:30 am to 6:00 pm (30 minute lunch break)
Participants will explore ways that addicts can rebuild and reshape their identity from just "being an addict", through techniques of character creation, role play, poetry and life mapping. The class incorporates the 12 Step Process from A/NA with groups focused on drama therapy and psychodramatic processes.
Alexis Maron M.A, RDT/BCT, RADT
Reasonable accommodations will be provided upon request for persons with disabilities. Please notify Pamela@dramatherapyinstitutela.com(310) 226-2865 if you need special accommodations in order to participate.
CTC/DTILA does not accept any financial or in-kind support provided by another party and does not accept any commercial sponsors.